Manufacturing LT Block Insulation Press Board, Transformer Insulation Press Board, Transformer Pre-Compressed Board, Power Distribution Transformers, Insulating Press Board, etc...
About Us

We, Shri Ram Industries, are a leading manufacturer and service provider of a huge variety of electronic products. Our offered range includes Pre Compressed Board, HT Block Transformer Press Board, Insulating Press Board, Power Distribution Transformers, Distribution Transformers, Electrical Insulation Press Board etc. We own a state-of-the-art infrastructural wing all the required facilities are available to conduct the entire production active in a systematic way. With the progression in the technical field, we keep on updating our machines which help us to stay ahead in the respective industry. There are various teams in our wing that are highly dedicated to their work. We are being trusted by the patrons throughout the market for the past three years and we feel happy to see that our customers are impressed with us. Our company specializes in offering our valued customers services for Rewinding/ Repairing of Power Transformer. Also, we render Transformer Repairing as well as Manufacturing services.

Under the leadership of our mentor, Mr. Vikas Kumar Pathak, the company is ceaselessly climbing the success ladder. Due to his motivation, sharp management skills, and client-focused business approach, we have earned a respectable status in the market.

Our Strengths, Advantages: Why Us?

Here are some reasons to choose us to have business deals:

The price charged by our company for the entire product range is highly reasonable.
We offer assurance on the quality of the products and services supplied by us.
The approach we follow to conduct our business operations is customer-centric.
Our network distribution is very vast and is supported by a reliable team of logistics partners.
The team of professionals working for us are is trained and experienced which helps the company to meet the set goals.
We accept payment via any mode such as cash, online transaction, cheque, etc which is suitable for the customers.
We make sure to deliver the products on assured time without making any hold.
We also provide repairing services including transformer repairing & manufacturing from our place or on-site as the choice of clients.

Our Mission

The mission of our company is to lead the industry and offer the best electronic products like Electrical Insulation Press Board, Insulating Press Board, HT Block Transformer Press Board, Pre Compressed Board etc. We aim to deliver the products that are completely safe to use and worth the money of customers. Moreover, we follow the policy of "no compromise" on the quality of our offerings and have joined hands with the certified vendors and logistics partners of the industry.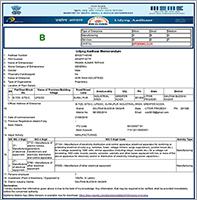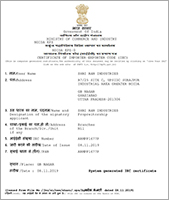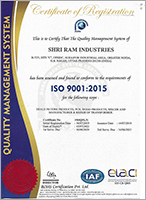 Latest Trade Offers
Phase Three Phase Winding Material Copper Applicable Standards IS, IEC, BS Etc Cooling ONAN, ONAF Primary Voltage 11Kv/ 22 Kv/ 33 KV Ratings Upto..
After reparing warranty Yes AmC facilities yes capacity 100-5000 KVA colling type oil cooled / Air cooled tap changer type both off circuit & on l..